| | |
| --- | --- |
| Posted by Soumya Ranjan on January 31, 2012 at 8:25 AM | |
Soon there shall be a common entrance test for entrance to IITs and NITs. In the recent proceedings Kapil Sibal, the Union HRD Minister has declared that very soon the national level common entrance test for science and engineering undergraduate (UG) courses will be introduced. The aim of launching national level common entrance test is to draw a national level merits list of students based on the class XII marks and the proposed common entrance test.
After much resistance, the IITs have agreed to join the ministry's bid to have a common entrance examination for all engineering colleges in the country. This only happened after there was an agreement that several elements of IIT-JEE will be part of the new national common examination. However, a final meeting of ministers will be held before forwarding the proposal to Central Advisory Board of Education for its approval. The objective of introducing a common entrance test is to ease students from the pressure of writing several entrance exams.
Key features of the new entrance exam-
It will be conducted by a joint committee of IIT and Central Board of Secondary Education (CBSE), which conducts AIEEE, and will cover all central government engineering colleges and those in seven states such as Haryana, Himachal Pradesh and West Bengal, which had opted to take students on the basis of the AIEEE score.
Equal weightage to class 12 marks and entrance exam score.
Some syllabus of IIT-JEE which was not included earlier in AIEEE will be included in this exam.
Analysis-
It will solve two purposes-
Reduce the influence of coaching centres(As students shall have to focus on class 12 marks as well rather than only preparing for entrance exam).

Reduce the burden of appearing for many entrance exams (Typically a class 12 pass out appears for at least 3 different entrance exams: A state entrance exam, AIEEE, IIT-JEE).
The syllabus will be tougher than AIEEE but easier than IIT-JEE.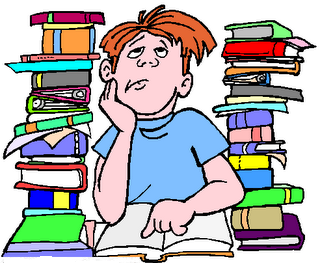 Benefit for Navodaya students-
           This format is definitely going to be favourable for Navodaya students. Earlier the number of selections from Navodaya in IIT's and NIT's were low despite the fact that Navodaya is the best performing school in India(In terms of pass percentage) because there was no coaching facility for Navodaya students while other students had coaching facility and they prepared only for entrance exams ignoring class 12 performance. This won't be the case anymore since class 12 performance will have 50% weightage in this exam. Those who focused only on entrance exam will have to prepare for class 12 exam as well.
So be ready dear Navodayans. Prepare well for your board exams. Best of luck
  ...
Sources : Hindustan Times, The Hindu.